2, 3, & 4 BEDROOM APARTMENTS
UNBEATABLE LOCATION NEAR CHIPOTLE AND LIBRARY WEST
Centro Luxury Apartments is a boutique community of 2, 3, and 4 bedroom apartments designed in the Mediterranean style with modern, luxury interiors. Each apartment has granite countertops, designer lighting, high end finishes.  Select floorplans have porches, vaulted ceilings, and other upgrades! Apartments near UF with these amenities lease quickly so be sure and schedule a tour today! Perfect for grad students, MBA candidates (it's right near the Business and Accounting schools!) or those who might want to live in an apartment near midtown.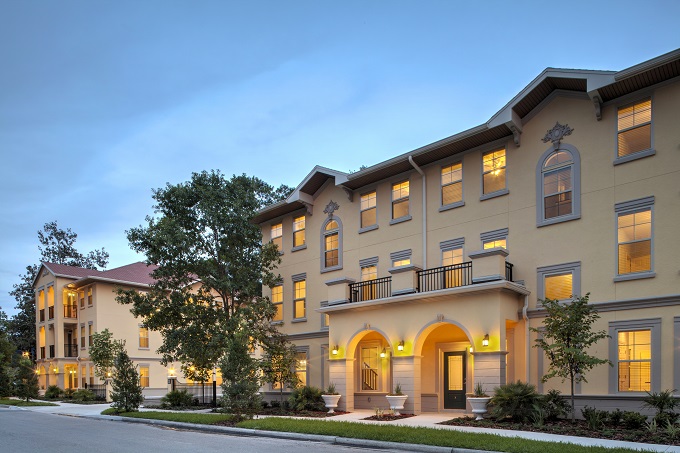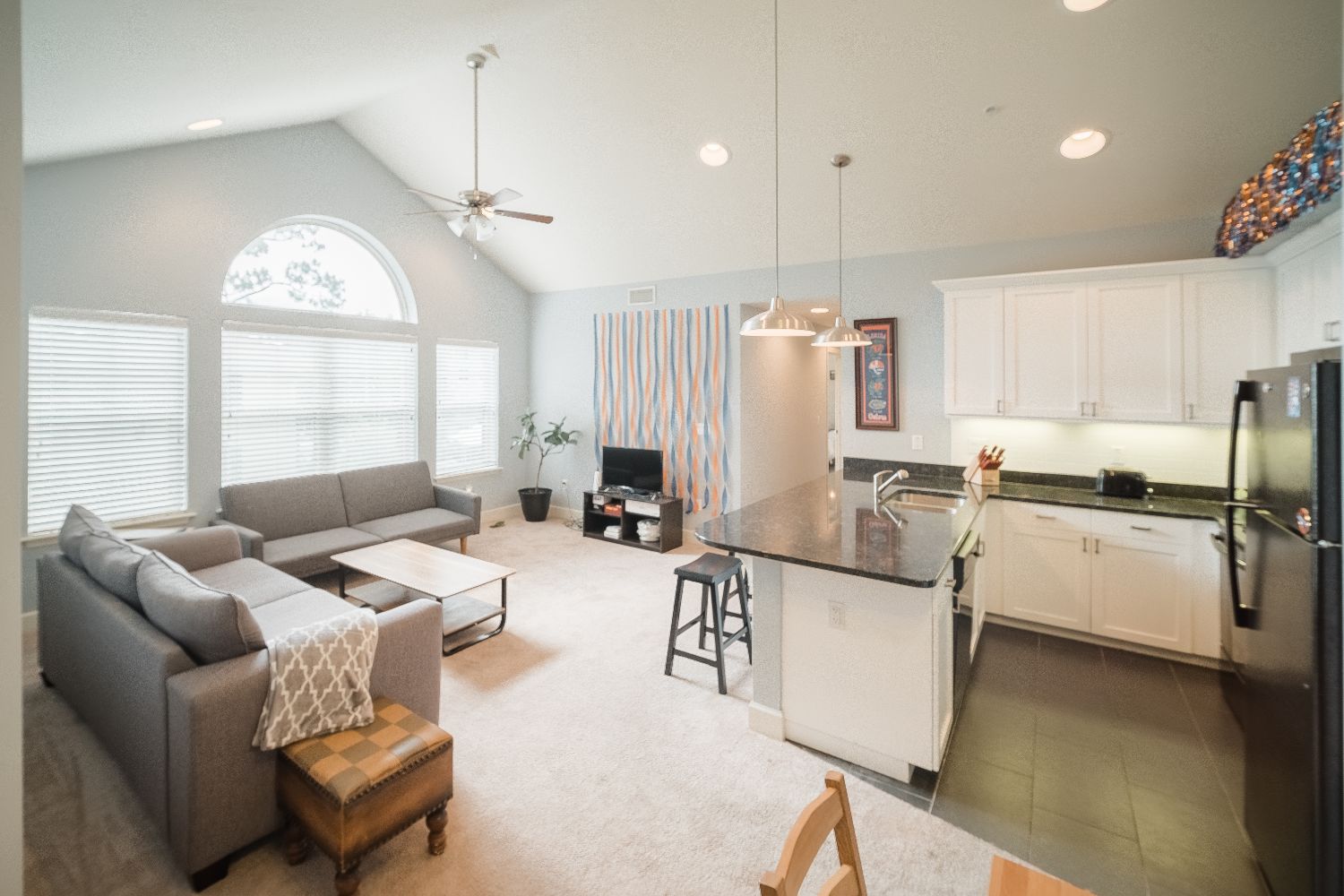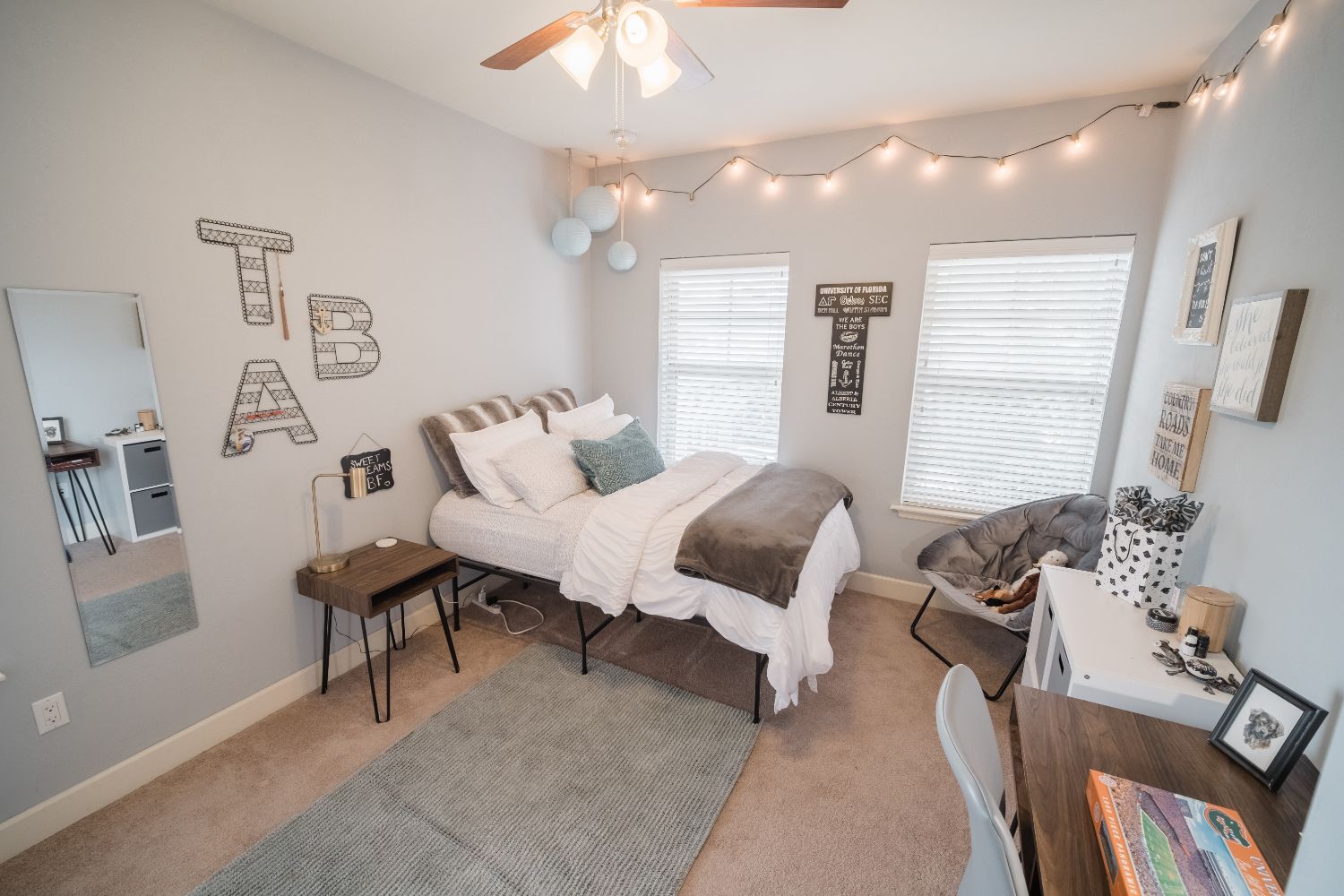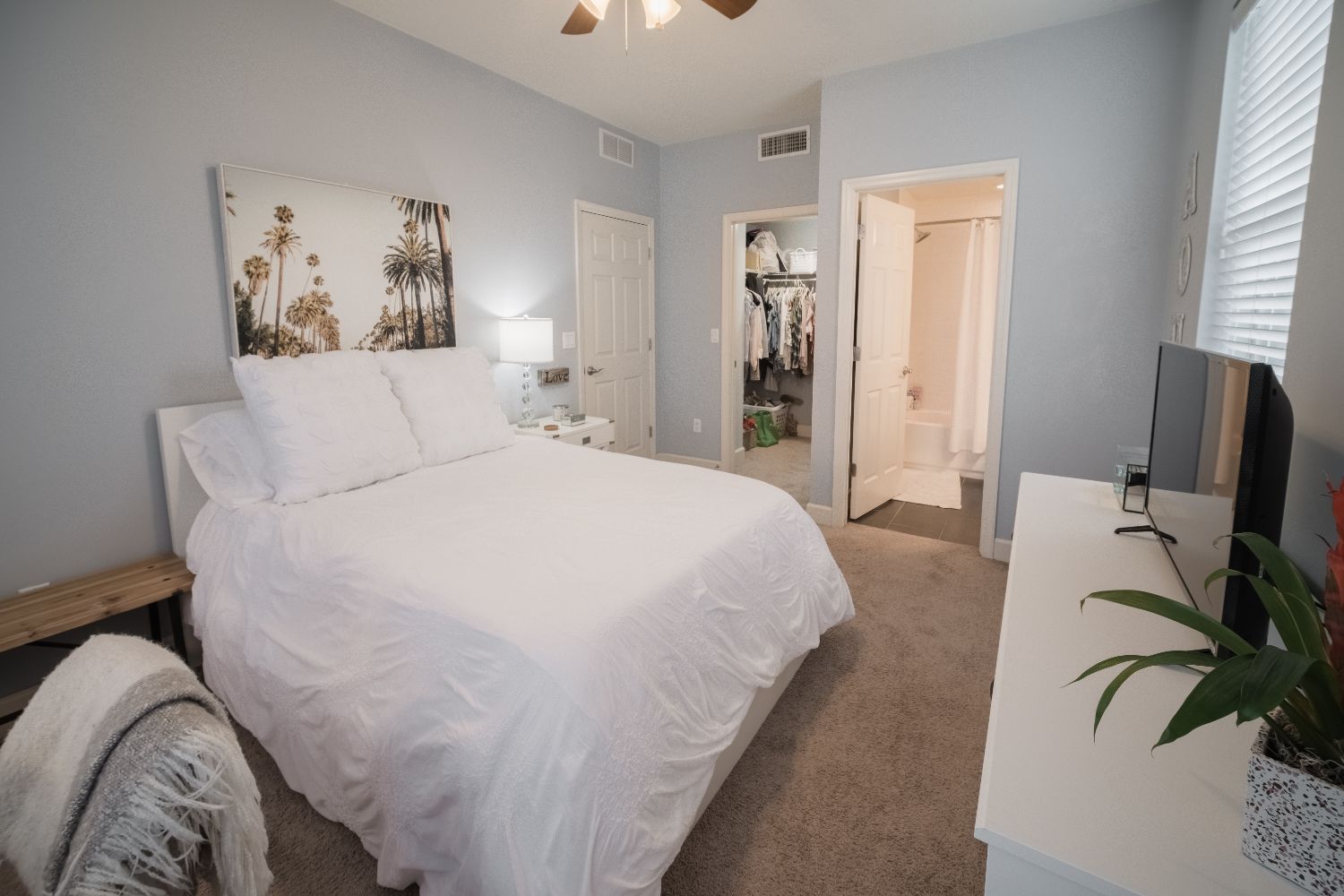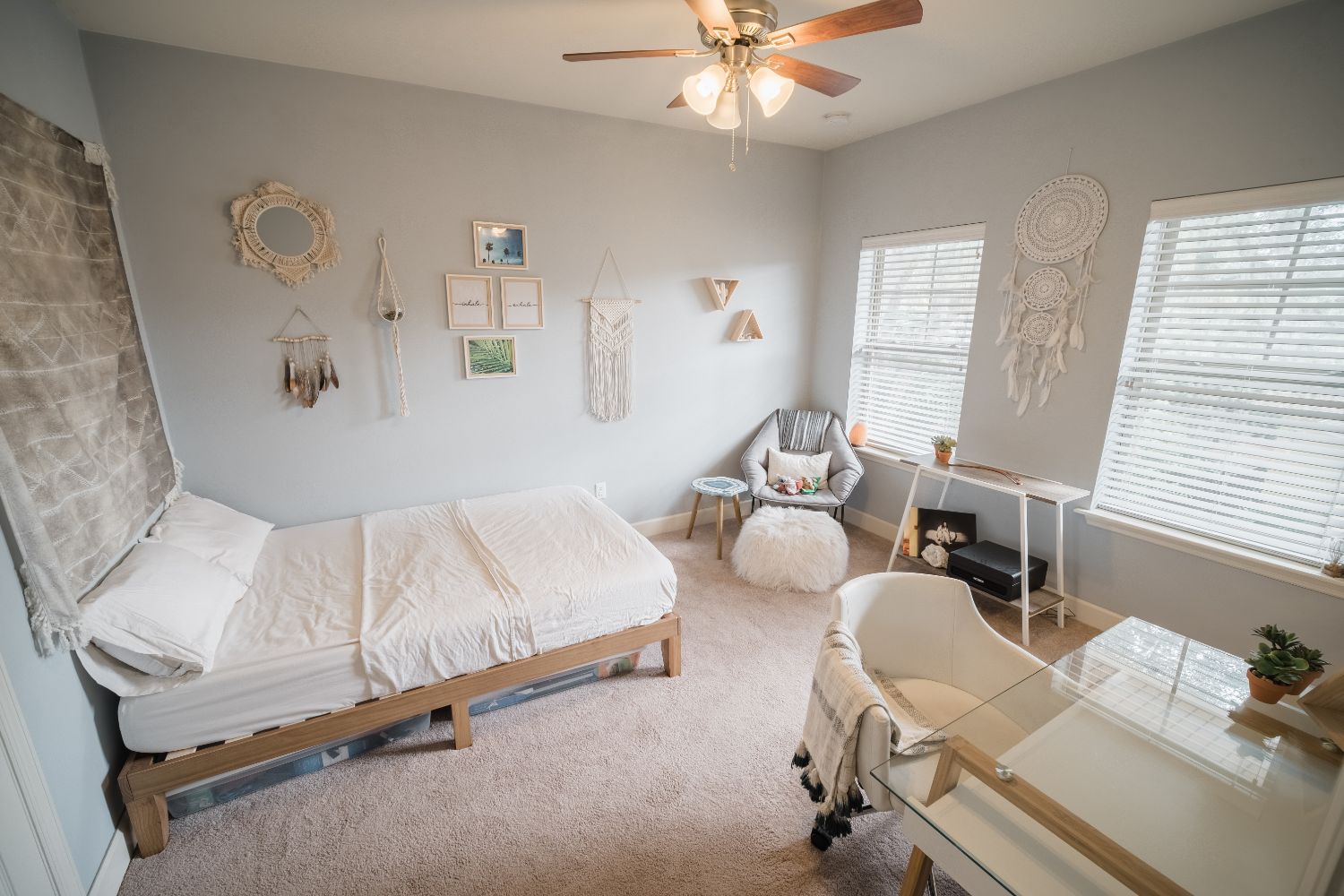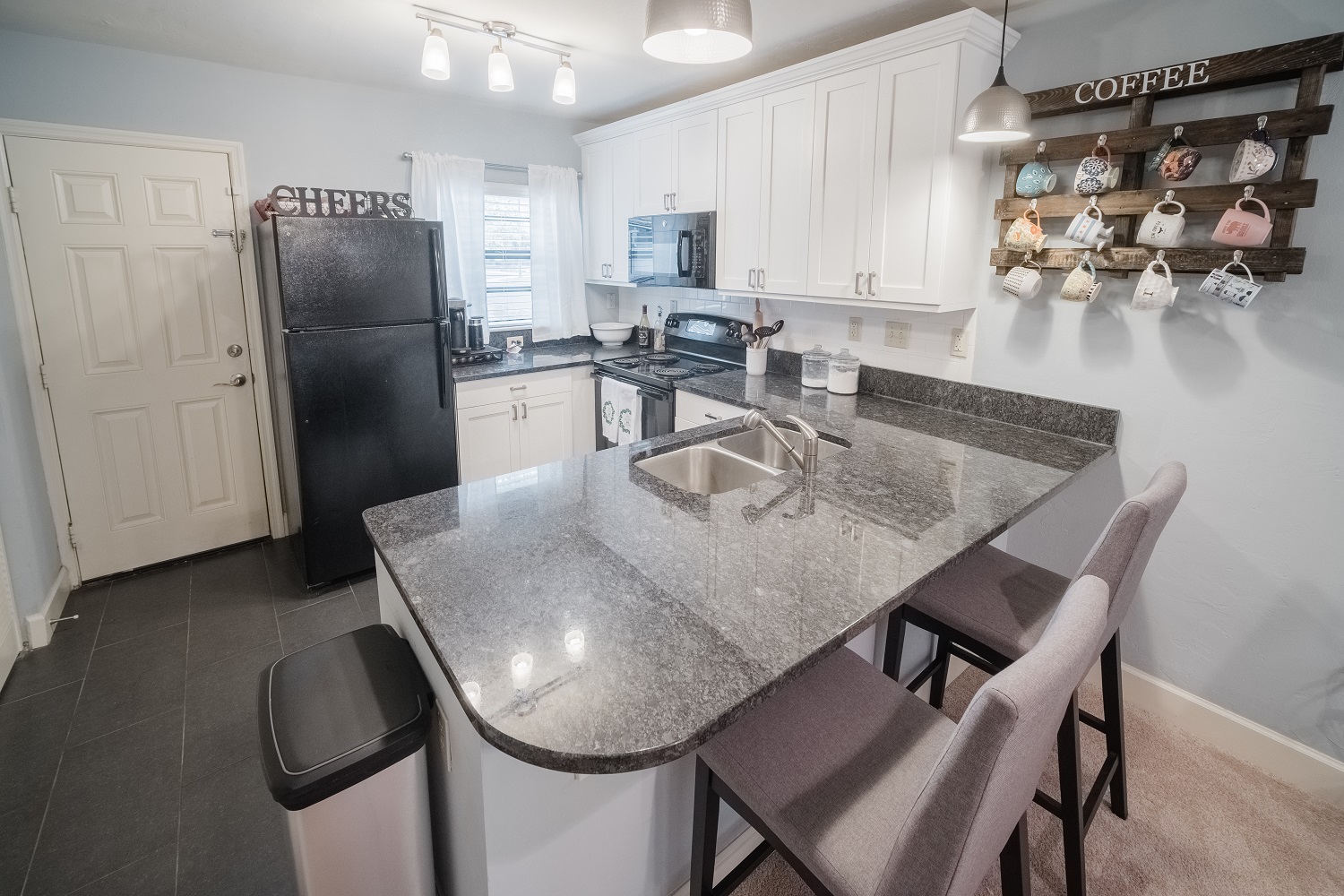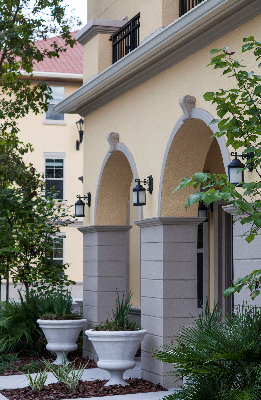 Walking Distance to UF, Warrington, Heavener, business and accounting schools, and Library West
Each apartment boasts luxury features such as granite countertops, designer kitchens and lighting, large bedrooms (each with its own bathroom) and high speed internet included!
Washer/dryers, microwave, refrigerator, dishwasher, stove and oven are also included
All apartments are just steps from UF classes, nightlife, and athletic events
24 Hour Emergency Maintenace
This 3 story townhome has TONs of living space, and each bedroom has its own private bathroom! 
Opened in Fall 2015, this apartment features oversized bedrooms with walk in closets and master bathrooms, designer kitchens with granite countertops, a huge living/dining area, and so much more! This townhome style apartment allows you experience luxury as well as privacy, since your only neighbors above or below you are your three closest friends!
4 Bedrooms, 4.5 Bathrooms

Sold out for Fall 2023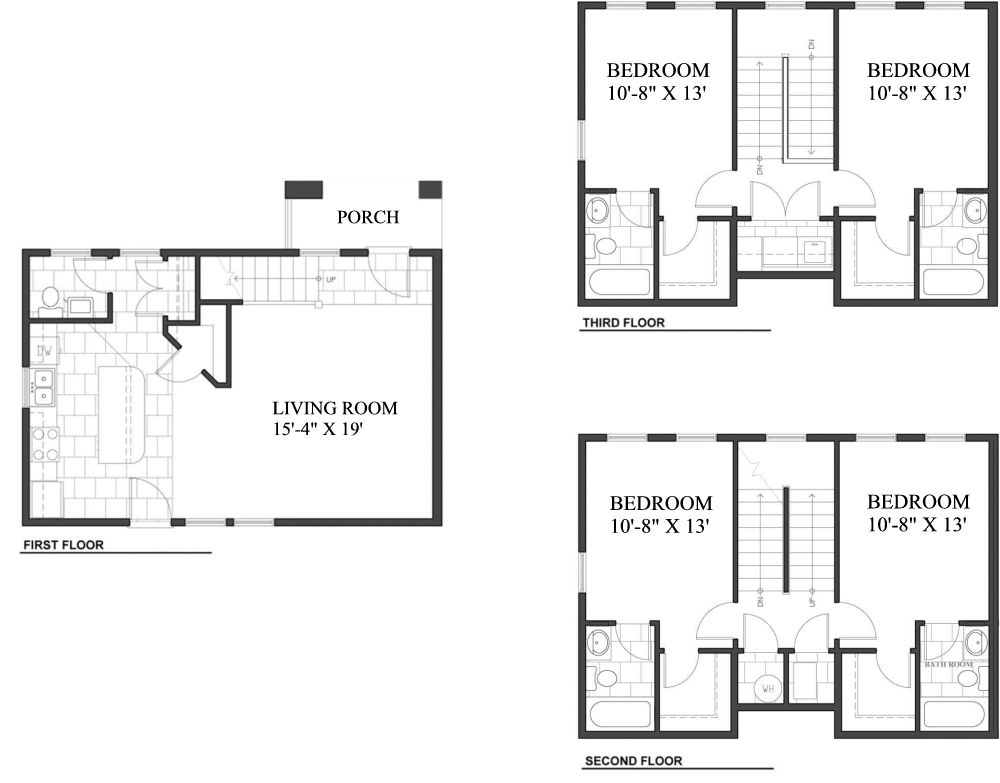 Oversized living areas, a closet and bathroom for each bedroom, and modern luxury design. Unbeatable location in Midtown, near Publix & Library West. Kitchen appliances, dishwasher, washer & dryer in unit. FREE high speed internet access included!
These 1,276 Square Foot 3BR, 3BA luxury apartments offer oversized living areas, a closet and bathroom for each bedroom, modern luxury design and 3rd floor 3 bedroom apartments feature gorgeous vaulted ceilings. Unbeatable location up the street from Chipotle and Library West. Kitchen appliances, dishwasher, washer & dryer in unit. (floorplan shown is one of several 3BR apartments, each vary from unit to unit.)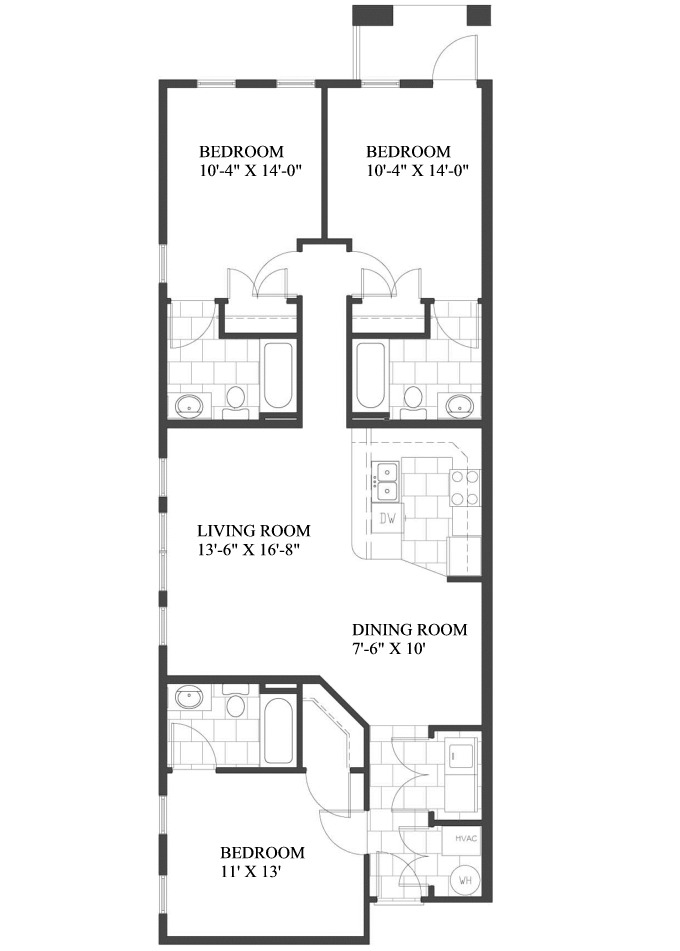 With dual master bathrooms upstairs and kitchen/dining/living space downstairs, these unique townhomes are part of the Centro community. FREE high speed internet included in rent!
These two bedroom townhomes each have separate master bathrooms for each bedroom PLUS an additional half bath next to the living room for guests. Remodeled in 2015, these luxury apartments feature brand new kitchen stoves, microwaves, cabinets, granite counters, new bathrooms, all new flooring, lighting enhancements, exterior resurfacing and reroofing, as well as all new designer paint scheme. Eat, relax, and socialize in your spacious living/dining/kitchen area, then retreat upstairs for peace and quiet at the end of the day!